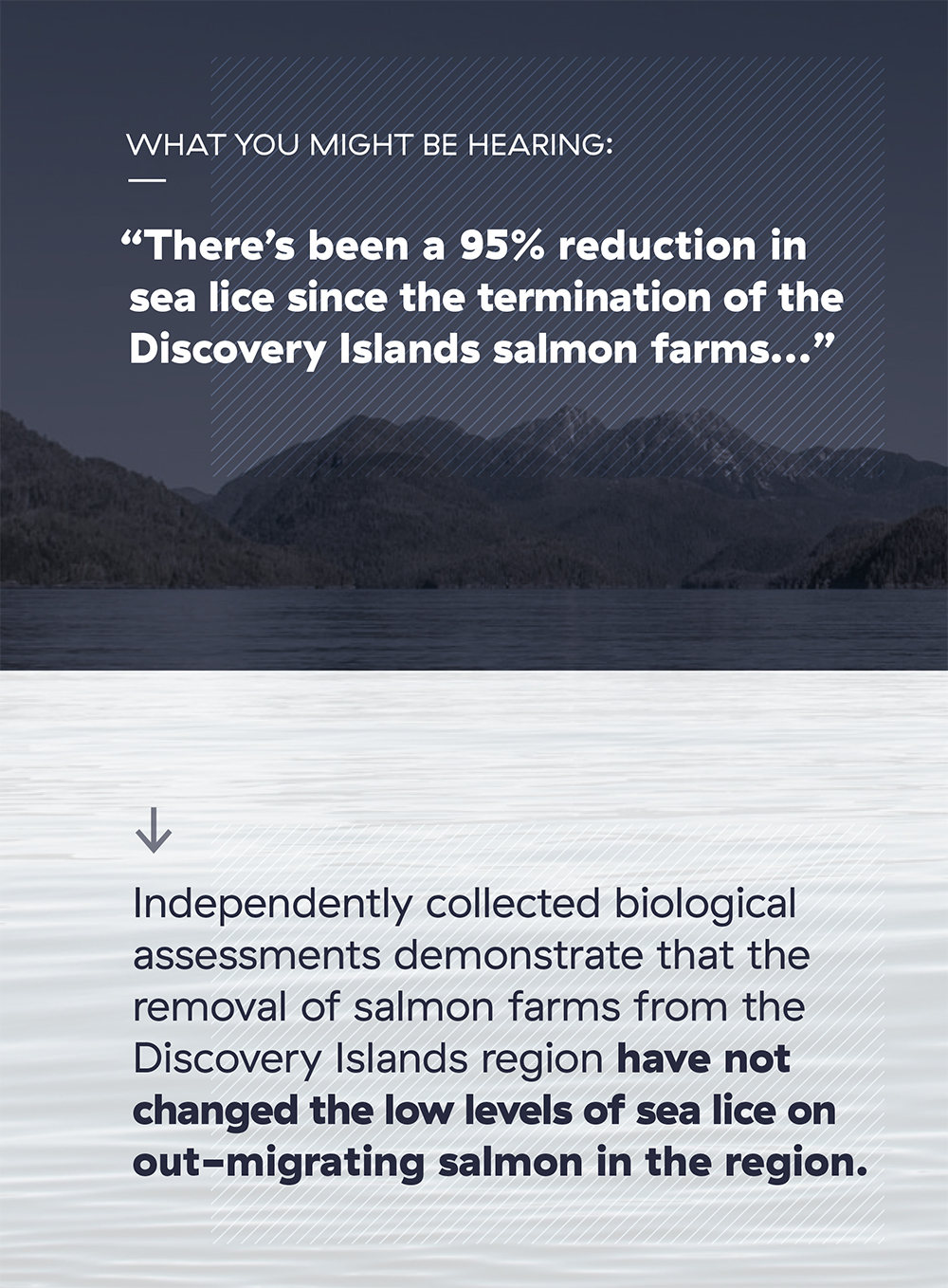 In December of 2020, a decision by the Minister of Fisheries and Oceans resulted in a policy that dictated no more farmed salmon could be stocked in the Discovery Islands region of British Columbia and that all salmon aquaculture licenses would expire in June 2022.
This resulted in the effective removal of salmon farms in the Discovery Islands Region North of Campbell River. In 2021, established anti-salmon farming activists publicly claimed that sea lice levels on out-migrating juvenile wild salmon in the region, where salmon farms were in the process of being removed, have decreased by 95%.
This claim has been taken up by multiple media and social media sources and used as a justification that the ministerial decision was correct. This claim is simply not true.
Download Report PDF