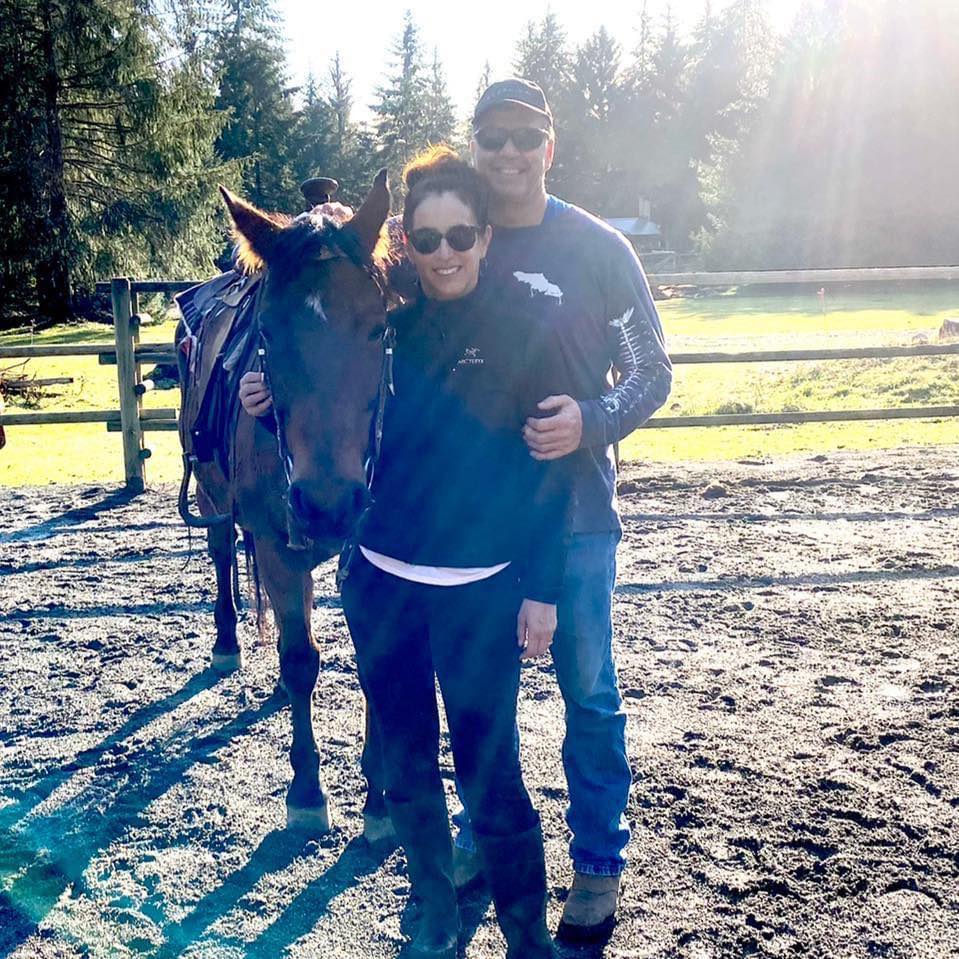 A letter from Sharon DeDominicis, one of dozens reaching out to Minister Bernadette Jordan
Please reflect on your decision to phase out salmon farming in the Discovery Islands. As Canada's Fisheries Minister you know that it has serious ramifications for the coastal communities of British Columbia. It also may have serious ramifications for the survival of wild salmon.
As a registered professional biologist who has worked with wild and farmed salmon for more than 25 years, I know that salmon farming, and aquaculture in general, are needed to provide food for people and to take the pressure off wild fish. Fisheries managers, researchers and conservationists know that the mismanagement of wild fish for human consumption has driven most fish stocks to near extinction throughout the world. I cringe thinking of the pressures to wild salmon without farmed salmon to offset market demand. Canada, as one of the wealthiest, most educated countries in the world can do so much better than this!
Your job is certainly not easy.
You need to conserve wild salmon – they are the very fabric of coastal British Columbia.
Several career activists have been campaigning for decades, telling anyone who will listen that salmon aquaculture is the reason for the demise of wild salmon in British Columbia. A simple wave of your magic wand and salmon farms will be gone and wild salmon will be back! Rivers will be full of salmon once again, bears will never go hungry, and the commercial fleet will grow ten-fold!
You know this isn't true. You have at your disposal the strongest team of regulators and scientists this country has ever assembled to study wild fish and regulate salmon aquaculture in British Columbia. These experts have advised you that wild and farmed salmon can co-exist. They have also reported that there are many stressors to wild salmon and it's going to take the collective will and commitment of all British Columbians/Canadians to conserve these species. There is no smoking gun or silver bullet here. Climate change, habitat destruction and fragmentation, commercial fishing, genetic dilution/diversity loss, invasive species, predators, pollutants, plankton web shifts, and other stressors have taken their toll. Having worked in habitat restoration and assessments in central BC, east and west Kootenays, and coastal watersheds I know first-hand that it is going to take a lot of work to repair destroyed fish habitat. In one forestry district alone I reported that fish passage has been blocked at 75% of all road stream crossings.
Previous Fisheries Ministers have worked hard since the 1990s to prevent another Tragedy of the Commons. They reduced the commercial fleet approximately 50% through a license buy-back program, made sweeping changes to quota and gear types and implemented many habitat restoration projects in efforts to conserve wild salmon. The simple fact is, there is a huge appetite for salmon and wild salmon are under too much pressure. Farmed salmon can alleviate some of that pressure.
With respect to farmed salmon, you have the Cohen Commission reports, CSAS reports and thousands of scientific articles. There is more than 30 years of material on this topic, including 8 other major reviews and/or advisory boards (Gillespie Enquiry, Salmon Aquaculture Review, Special Legislative Committee on Sustainable Aquaculture, Pacific Salmon Forum, Standing Senate Committee on Fisheries and Oceans "Ocean of Opportunities", BC Minister of Agriculture's Advisory Council on Finfish Aquaculture, Chief Science Advisor of Canada Report of the Independent Expert Panel on Aquaculture Science, Indigenous and Multi-Stakeholder Advisory Board). Hundreds of scientists and thousands of coastal people have contributed to these reviews. The collective effort has been staggering; on a single topic – sea lice – more than 270 scientists have published their work.
This work has not gone unnoticed. Independent seafood rankings and certification bodies such as Monterey Bay Aquarium Seafood Watch Program, Global Aquaculture Alliance Best Aquaculture Practices and the Aquaculture Stewardship Council have been following the work of your staff and the results of the major reviews. Salmon aquaculture, as carried out in British Columbia, has met the sustainability criteria for their rankings.
All of this collaboration and science has guided the framework for the aquaculture regulatory program that you are responsible for delivering. The reviews concluded that salmon aquaculture has a place in coastal British Columbia, effective government oversight can manage risks, provincial/federal regulatory bodies need better harmonization and risk-frameworks, innovation and supportive research need to continue, area/ecosystem based management is needed, and Indigenous Peoples must be involved and respected.
You know that Indigenous Peoples are passionate about wild salmon and the management of their territories. Some First Nations are heavily involved in salmon farming, others oppose it, while others are not sure what/who to believe. You also know that salmon farmers have been working for more than 20 years to engage with First Nations; that First Nations are the tenure holders for many farms, the employees at many sites/facilities and the business owners for many services. Yet salmon aquaculture still has a lot of work to do on its relationships with First Nations. It is my experience, having been at the negotiating table for the Broughton Agreement, that industry leaders are genuinely interested in addressing First Nations concerns, fostering dialogue and Reconciliation.
There is another option in front of you that I hope you consider. Before you throw thousands of jobs away and add even more pressure to wild stocks – find out if salmon farmers and First Nations can find solutions to the challenges. Find out if your science and regulatory teams can support the changes needed to address First Nations concerns.
It's time to dream big. Imagine a future where people stop fighting about salmon. Where wild salmon experts and farmed salmon experts and Indigenous People start working together towards solutions. All of these people have powerful knowledge to share. Minister Jordan you are the only person that can make this happen.
Take a pause, sometimes leading is creating space for peace.
Kind regards,
Sharon DeDominicis, MBA, BSc, RPBio