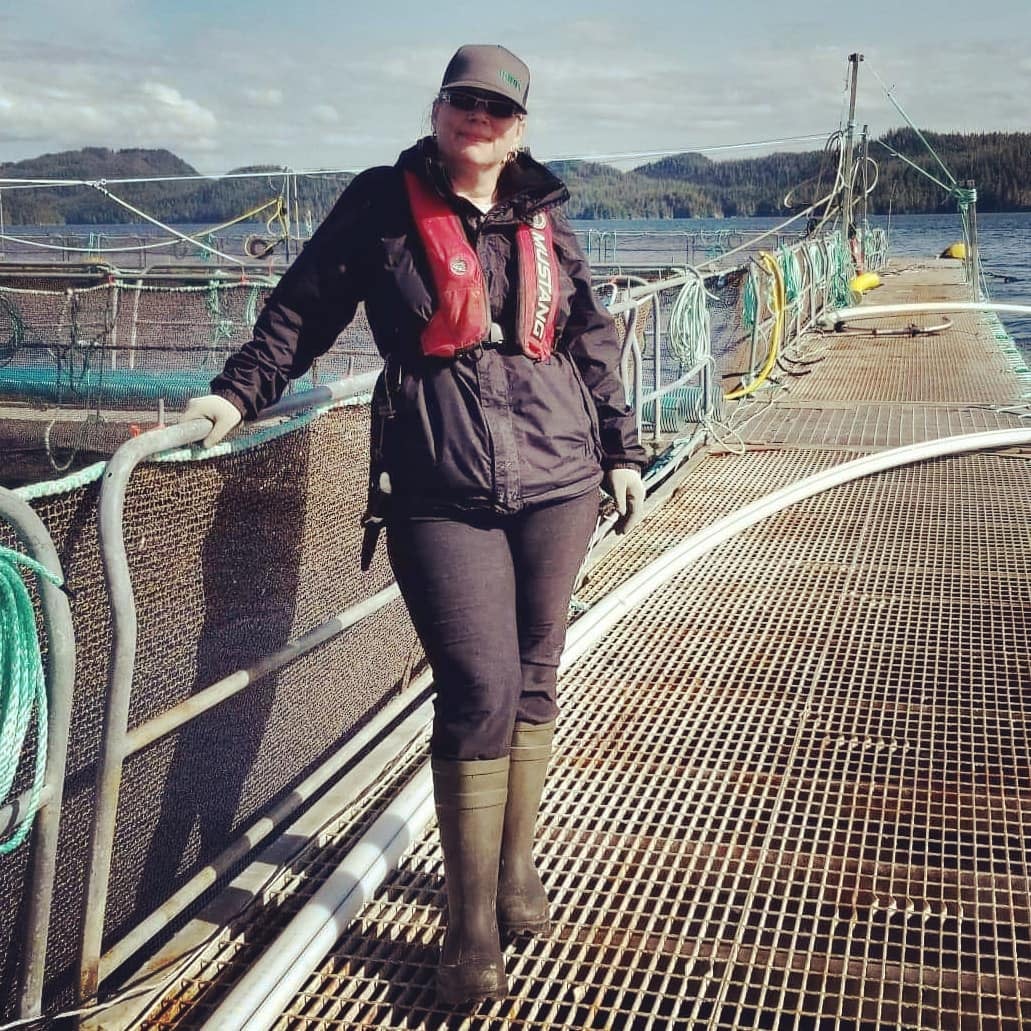 A letter from Rebekah Norton, one of dozens reaching out to Minister Bernadette Jordan
I waited so long to write this because I wanted to still feel some sort of normalcy over the Christmas Holiday. Now that we are moving into a new year I felt it was time to say what I need to say.
Like ALL the other stories you may (or may not) have read mine is the same. How I got into aquaculture is different but how much I love and respect the industry is no different than my colleagues. You have taken that from us. Not based on legitimate science but because of politics. I can't help but be angry. You have stolen stability from SO many families not only during a pandemic but right before a Christmas that held uncertainty, loneliness, and loss for ALL Canadians. You really should be holding so much shame for this decision.
My career in aquaculture started 4 years ago this last November. I come from 3 generations of commercial fishermen. My grandfather (a WWII vet), my grandmother, and my uncle all had combination boats and fished from the late 1950s until the late 1980's. My Mother, Uncles, and brother all worked in the industry over the years. Commercial fishing fed and raised our family. Both my Mother and my Uncle remember standing on the deck of my Grandfather's boat as he said "this cannot continue, this is not the future" when the runs opened and every boat scrambled to get their quota. Now, over 40 years later I have (had) a promising career in a sustainable industry that currently feeds the world and what my Grandfather said rings true. Aquaculture was/is the path forward for our wild stocks.
In 4 years I have gone from knowing next to nothing about the industry to being an Assistant Manager and I could not be more proud of myself, the people I work with, and the industry as a whole. As a woman, as a single parent, and as someone who has spent her entire life on Vancouver Island, I have struggled to find work that allowed me to stay home AND have a decent wage, benefits, and a company that supports me. Mowi Canada West has given me and many others this.
What does my and so many others future hold now?
I have spent the greater part of this year struggling in our ALREADY strained healthcare system looking for answers to something I can't even see yet. My career was already in jeopardy before you back-handed me in to a whirlwind. Now I have much more to concern myself with while I navigate my own personal health. Thank you for that.
I, like many others, am asking you to reconsider your decision. Base it on facts, science, and maybe even your heart (if you have one).
Happy New Year to you, I highly doubt it's as uncertain as the 6500 people (and their families) that you have stunned this year.
Rebekah Norton
Assistant Manager
Wicklow Point
Mowi Canada West