WATCH: https://www.facebook.com/MowiCanadaWest/videos/1085193578589668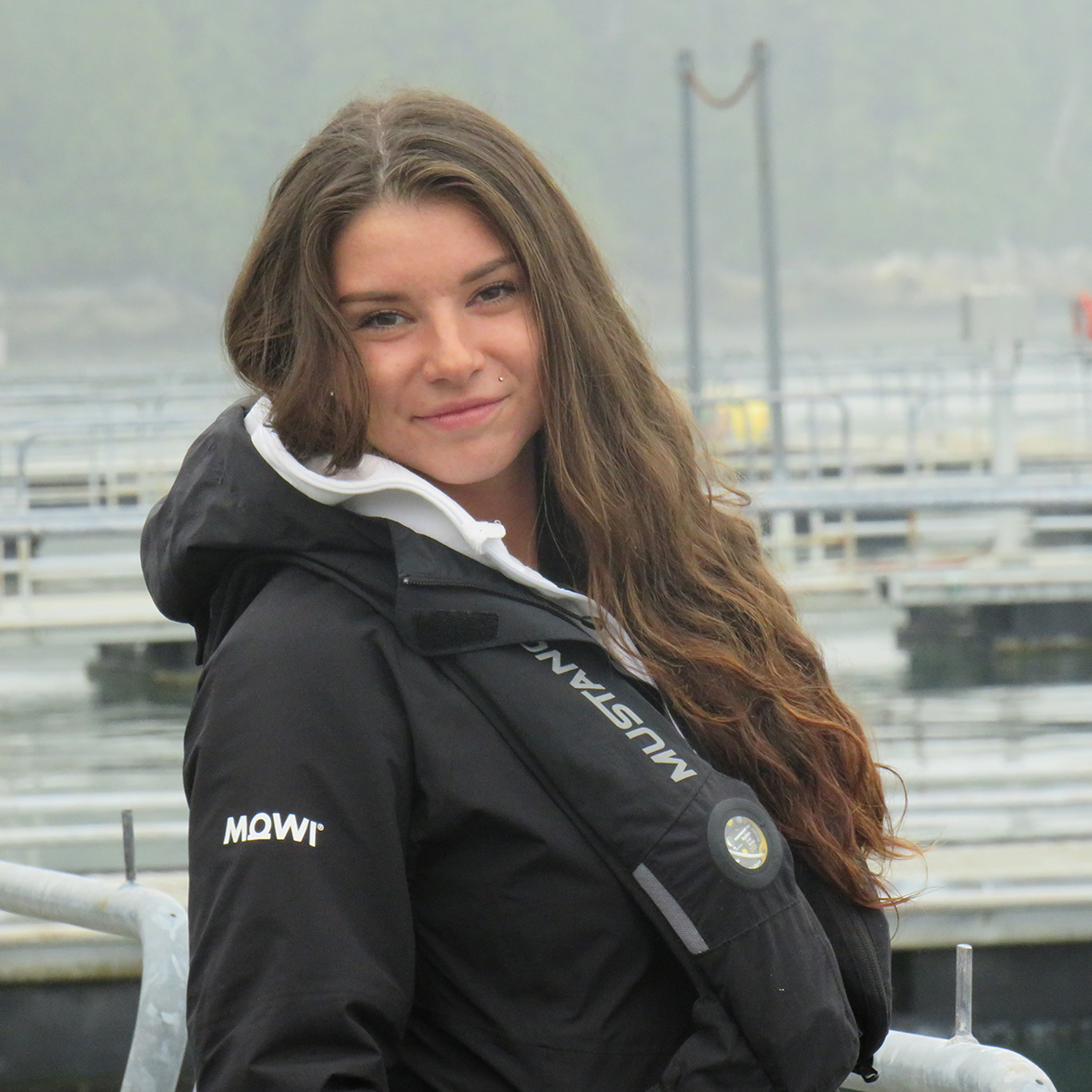 A letter from Kaitlin Guitard one of dozens reaching out to Minister Bernadette Jordan
A letter from Kaitlin Guitard one of dozens reaching out to Minister Bernadette Jordan
This is to all of the individuals who have been using hate and sexism to shut down people's voices in the salmon farming industry, particularly women.
My name is Kaitlin and I am a 24-year-old born and raised PROUD East-Coaster. I was born in New Brunswick and I knew from an early age that my purpose in life was to care for and be a voice for all things living in mother nature.
As a toddler, my best friends were my sister and my dog. I would spend summers saving the washed-up jellyfish on the sandy beaches, and escaping my parent's sight whenever an opportunity arose to run inside an enclosed fence with barn animals. As an adolescent, I volunteered most of my time at a local barn where I learned the value of hard work, what caring for an animal means, and the benefit of giving to your environment to receive the greatness it has to offer.
My momma called me her "Flower Child."
I knew what my passion was before I ever understood what it meant, and since then have let that passion, and those dreams guide me to exactly where I am.
I went to Dalhousie University where I took my BSc in agriculture. I worked with cows, sheep, and chickens. I have seen first hand how those industries run and I completely fell in love with them.
I moved to BC to broaden my horizons after graduation. I wanted to take my passions, my dreams, and use what I had learned in school to make a difference in the world. And this is when I stumbled into the salmon industry.
I knew from education that wild salmon are in trouble here on the west coast. As a "Flower Child" this concerned me because the life cycle of a salmon is one that is fascinating and inspiring. the wild salmon tell us a story of perseverance and strength. It is an existence that I want my children and grandchildren to witness, and not only know of as a species that USED to exist.
This is where my heart tugged me into. I joined Mowi Canada West, to get a first-hand glimpse of how salmon were raised to relieve the pressures on the wild salmon stocks. To say in the least, my mind was BLOWN.
Working in land-based agriculture taught me that we have overworked our soils, we have used up too much land, and the focuses are now being set into going back into "old ways" where the number one principle is working with your environment, to create a sustainable cycle of nutrient intake and outtake.
This is one of many ways the salmon industry differs from land-based productions. Operations to grow salmon use the principle of working with one of the largest natural resources we have, the ocean. Now, I can't speak to what the industry used to be like way back when it started because I wasn't there. But what I can speak to is what the industry is today. And in my perspective, it is truly a leader in creating and using sustainable cycles to produce a premium product.. and this is exactly where our food sectors need to head too. We as an industry are a leading example of sustainable protein production worldwide. It is something I am so proud to be apart of.
So, now that this industry is facing hardships, facing misconceptions, facing uncertainty in Canada, this is where my heart is telling me to stand up and speak out, along with so many other individuals who deeply believe in the excellence of this industry.
And shockingly, the response from individuals who do not believe in this industry the same way has been BEYOND VICIOUS. I am talking about the sexism and hatred used against women to silence us. People are questioning women's career choices their education, and their passions. They are calling us names, giving us horrific titles, and labelling us an " enemy of the seas".
It has been heartbreaking.
All I can say to this is I am disgusted. I am disgusted that in this day of age women, people, are still seeing and dealing with this. I am disgusted that one of the main leaders of our opposition is a female herself who is contributing and condemning this type of response. This is not how sisters of the earth treat each other.
As a response to this hatred, the women of the aquaculture industry joined hands to stick up for one another. This has caused an even larger negative response from our oppositions, where they have been using social media tactics to try and force shame and guilt on us. The attempts have been made to hush us, claiming that we have fabricated all of the sexism against us and they are tired of hearing about it.
Well, we are tired of this behaviour ourselves. And we won't be silenced until this ends. I won't be silenced until this ends.
Respectful conversation, questions, and debates are a healthy aspect of any industry, and we welcome this. However, we will not accept or tolerate the abuse any longer.
I have a very long and successful career ahead of me, and I will use it to be a voice for this industry, for myself, for my sisters, and for all of my fellow " Flower Childs" for the rest of my life if I have too.
Let's show each other kindness during these times. Let's continue to push out the hatred, and the sexism. Let's work together to ensure our wild salmon exists for our future generations. Let's treat
each other and our world with love.
Sincerely;
Flower Child